Candlelit Breakfast at Prairieside Suites B&B
YOU create your own B&B experience by choosing an option: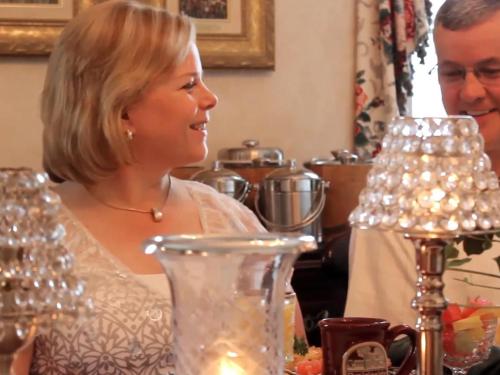 Option 1: Dining Room Experience with Guests

Everyday we serve a full, hot, candlelit breakfast in our dining room @ 9:30 where guests can come together to enjoy conversation and great food. A full breakfast might consist of fresh fruit, juice and a scone, followed by our famous quiche along side an English muffin topped with Canadian bacon, provolone and a slice of tomato, plus your choice of coffee, tea or our homemade hot cocoa. Each morning is a delight, and this is included for free with your room.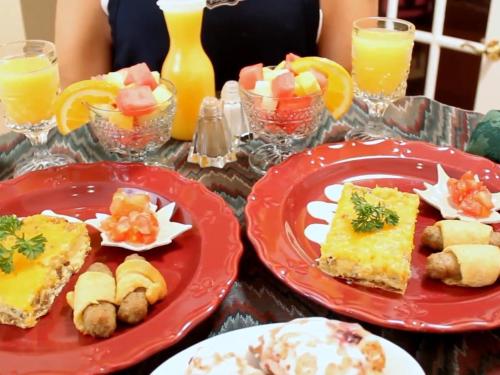 Option 2: Personal Delivery to Your Room

We can deliver the same wonderful breakfast that we serve in the dining room for you to enjoy in the privacy of your room at your "table for two." Breakfast baskets are delivered between 10-10:15 am for a $20.00 room service fee per morning. This service is bookable online.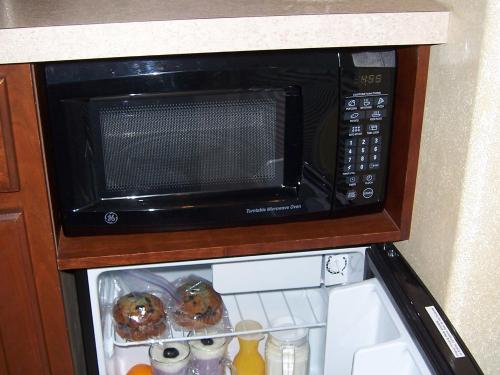 Option 3: "Sleep 'n Snuggle" Continental Breakfast

Prior to arrival we'll pack your room refrigerator with a deluxe Continental Breakfast of juice, yogurt, muffins, fruit, granola, and milk so you can snuggle, sleep late and eat whenever you like in the privacy of your room. Continental Breakfasts are available for a $15.00 room service fee per morning. This service is bookable online.
Please note... We take great care to customize your breakfast to suit your individual needs. In order to provide you with the optimal health conscious breakfast experience, we ask for information regarding any food allergies OR foods that you DON'T LIKE on your confirmation [which you'll receive immediately after making your reservation]. We serve ONLY farm fresh, free range, organic eggs.