Tuscan Villa "Before & After" Pictures
Guest comfort dictated many of the changes in this room!
If you haven't changed your decor in a while there comes a point when you need to ask yourself a couple questions...
1. Does this room still provide me the comforts and conveniences to pamper me?
2. If I could start over today, would I choose these colors and furnishing again?
If you answer no to either of these questions, then it's time to redecorate your room.

Our Tuscan Villa is also a guest favorite for its large floor plan and first floor private entrance!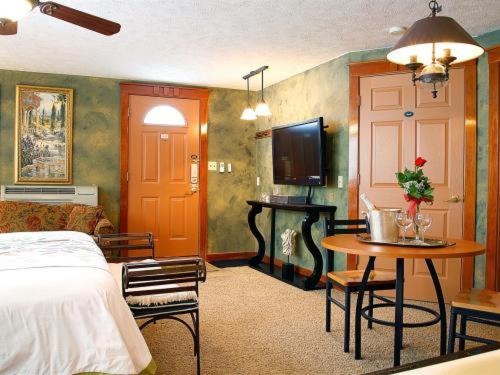 2014 Updates
* Added Sound proofing
* New 42" Flat Screen TV
* New Bench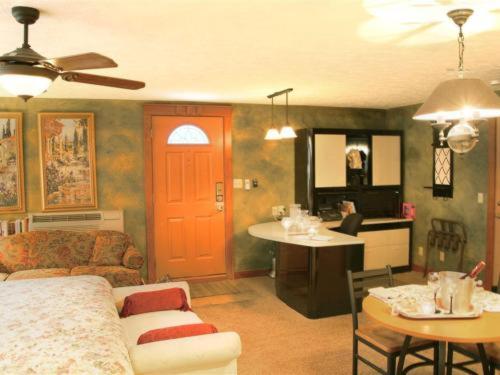 Original
* Executive Desk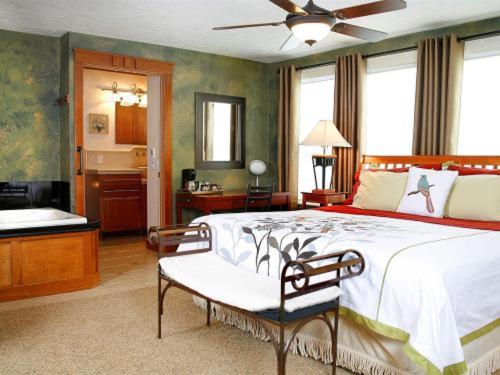 2014 Updates
* TV moves to another spot
* New desk and mirror
* New bench at end of bed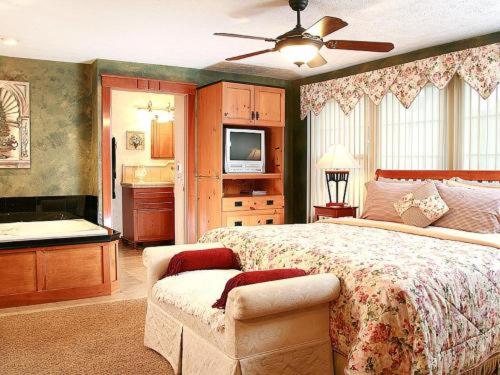 Original
* TV/VCR sits in Armoir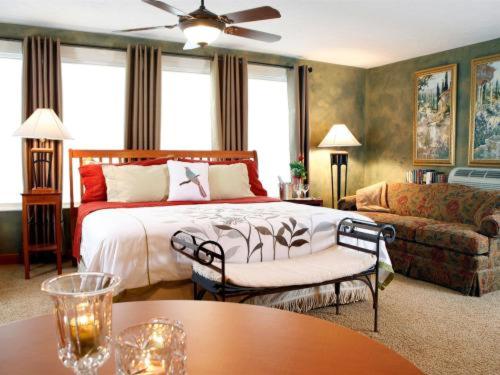 2014 Updates
* Room Darkening Curtains
* New Bedding & Linens
* New End Table & Accessories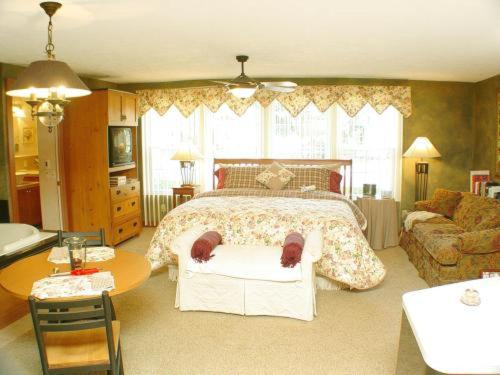 Original
* Vertical Blind, Valance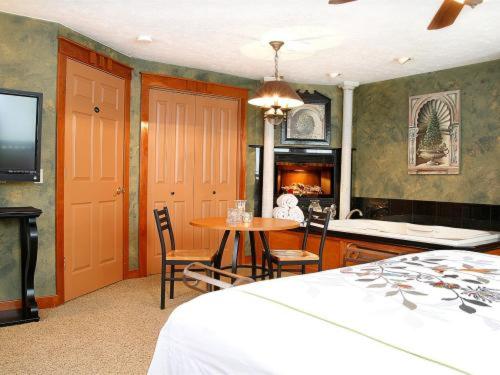 NOW
* We removed the Kitchenette to put in a New Jacuzzi and Fireplace!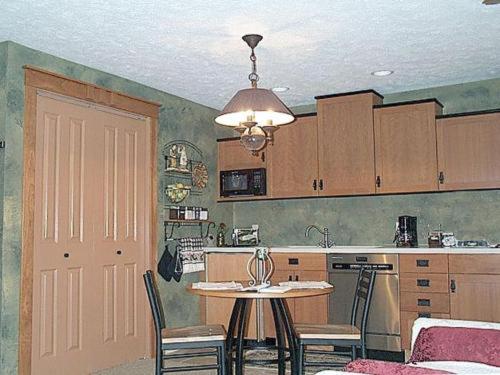 Original
*Kitchenette